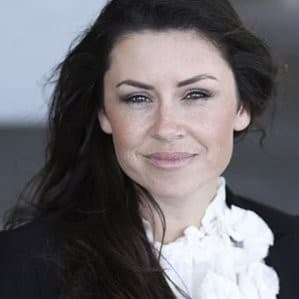 Katherine Gaffney
Areas of Expertise
Financial Modeling
Fundraising
Growth Management & Process
Investor Relations
Operations
SaaS / Subscription models
SaaS Metrics/Metrics
Strategic Planning
Industry Experience
Healthcare SaaS
B2B SaaS
Gaming: Casual, Consol, Online
Entertainment
B2C
Edu: Robotics
Ecommerce
Education & Professional Certifications
Katherine Gaffney is a CFO, Advisor, and Investor to high-growth, venture-backed technology companies with proven success in leading organizational change through strategic planning, financial management, and operational improvements. Katherine has been providing consulting CFO services for over nine years, and has helped many startups raise capital, optimize performance and navigate growth. Some of her clients have included Two Bit Circus, PlayQ, Hutch, ShopSpring, HopSkipDrive, and Ozobot. She has also helped her client's acquisitions to Bankrate, NewsBeat, and Tinder.
Katherine's CFO Services include Strategic, Financial, & Tactical Planning and Implementation, Fundraising, Scaling, P&L Management, Operations Support, Growth Management, New Market Development, Resource Planning, Investor Relations and Treasury.
Prior to her CFO practice, the majority of her career has been spent in digital media and technology startups within larger organizations, such as Sony Digital Entertainment and 21st  Century Fox. At Sony, she had financial leadership of businesses with $170M in revenue, overseeing Game Studio, Mobile, and Connect Entertainment, subscription and pay-per based business models. She was also Head of Finance and Strategy of a SAAS division of Hearst and guided their growth to 3x revenue, to $85M in just three years. Within her executive capacity, she has presented financial performance and critical matters, while soliciting funding for new initiatives from the Hearst and Sony executive teams
Gaffney holds an MBA from the UCLA Anderson School of Business, and a Bachelors from UCSB and is a recovering CPA. Her passion is to create a better future through the use of new technologies in addition to promoting female entrepreneurship.